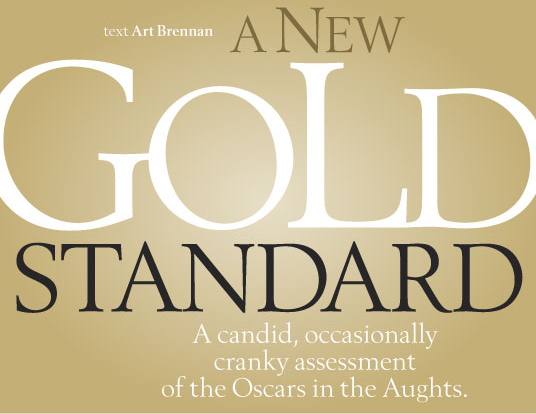 ong derided in some quarters as being too conservative, Oscar voters have for much of the last century shown their taste to be more out of whack than a Mike Leigh retrospective at a Des Moines multiplex. But at the close of the first decade of the new century, strange things have begun to develop among its 6,000-plus voting members — things like hipness, youthful attitudes and progressive thinking.
Consider this: In the first seventy-three years of its existence, the Academy of Motion Picture Arts and Sciences gave only six competitive acting awards to African Americans. This past decade alone has seen that total double. The first American female director (Sofia Coppola) was nominated in 2003 (and may soon be joined by a second, The Hurt Locker director Kathryn Bigelow). In that same year, a fantasy film (The Lord of the Rings: The Return of the King) won Best Picture for the first time ever. A separate category to honor animated features was finally created in 2001, and this year's 82nd Annual Academy Awards most likely will see the first 3-D film ever nominated in that category, with both Avatar and Up in serious contention.
How's that for progress?
Of course, over the past decade, there have been the usual make-up awards, along with some general hubbub over slights (Dark Knight fans have just recently been taken off suicide watch) and winners (recount petitions are no longer being accepted for Crash), but in retrospect, their choices weren't half bad. Here we've compiled a year-by-year accounting of both the good and the downright grievous.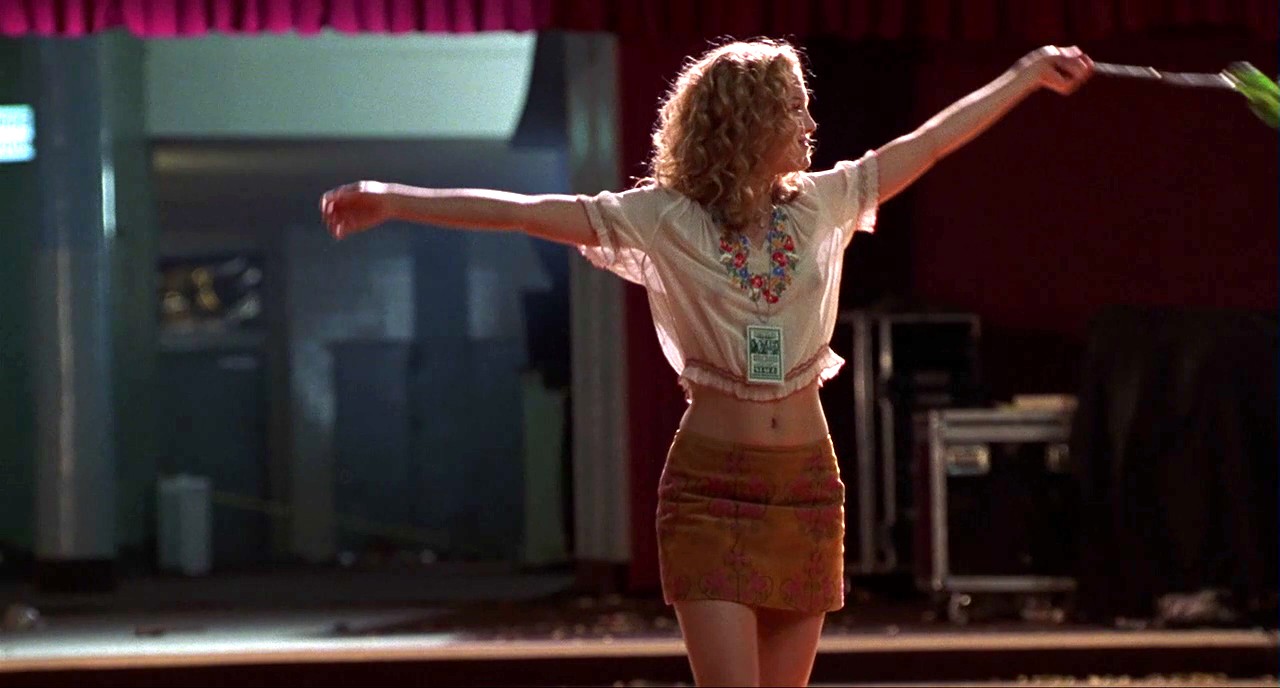 Oscar voters ushered in the dawn of a new millennium leaning on the last vestiges of old, familiar ways by awarding Gladiator, an anachronistic rendering of the type of historical epic that wouldn't have been out of place forty years earlier, Best Picture over the hipster's preference, Traffic, Steven Soderbergh's adaptation of the British miniseries. On the other hand, Soderbergh's depiction of the drug trade did manage to make off with everything it was nominated for except Best Picture (Director, Editing, Screenplay and Supporting Actor), so sniping at the win for Gladiator seems minor carping. Gladiator director Ridley Scott breathed exciting new life into a genre that had been all but dead since "I am Spartacus!" became the rallying cry for sinewy, sweaty Roman slaves everywhere. The sword-and-sandal saga incorporated classic, old-school filmmaking style with newfangled CGI effects, and the result was dazzling. On the acting front, Russell Crowe went from serious actor to major-league star as Maximus, the titular character in Gladiator, bringing both dramatic chops and physicality to a career-making role. In short, he killed it as definitively as he did those hungry Coliseum tigers. Julia Roberts finally found the perfect part for her high-wattage personality, as she made off with the gold for Erin Brockovich, although bitter Laura Linney (You Can Count on Me) fans still grouse. Benicio Del Toro was the one pick no one could argue with, winning Supporting Actor for his sublime portrayal of a conflicted lawman in Traffic. Soderbergh's director win was a worthy acknowledgment for having had a herculean year in helming two Best Picture nominees: Traffic and Erin Brockovich. Other admirable awards: Bob Dylan picking up an Oscar for his deliciously inscrutable Wonder Boys song "Things Have Changed," and Cameron Crowe's heartfelt ode to his youth with his Original Screenplay win for Almost Famous, which leads us to…
What the Academy Got Wrong
No Best Picture or Best Director nominations for Almost Famous? Criminal. Crowe's rock 'n 'roll love letter was the freshest, most flawless film of the year, but most of the academy clearly didn't get the memo. Ditto for Kate Hudson's Supporting Actress loss to dark horse Marcia Gay Harden for Pollock. Just think, if Hudson had won back then, maybe her career might've taken the high road and we never would've had to suffer through How to Lose a Guy in Ten Days, Fool's Gold, Bride Wars, My Best Friend's Girl, etc. Ick. Michael Douglas was inexplicably shut out for Best Actor for his performance as a cuddly curmudgeon in Wonder Boys; Elaine May was a comic gem as Woody Allen's dimwitted cousin in Small Time Crooks, and where the hell did they stash the nominating ballots for the visual-effects votes that failed to materialize for Crouching Tiger, Hidden Dragon?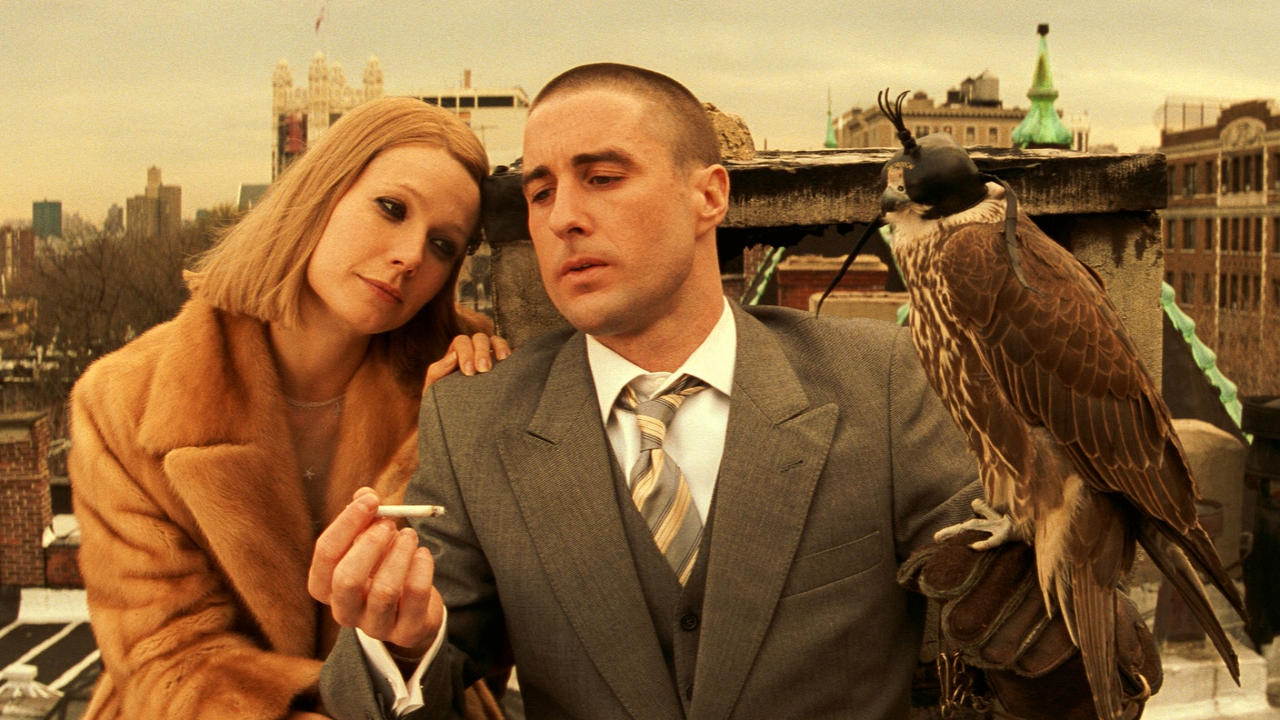 Cynics may have called it Hollywood's version of affirmative action, but there was no denying that the history-making night when Denzel Washington and Halle Berry won for Best Actor and Best Actress, respectively, was anything but deserved. Washington's mercurial portrayal of the devil with a badge in Training Day was an extraordinary combination of machismo and murderous charisma, setting a new high for lowdown dirty cops. Berry's raw-edged performance as the grief-stricken widow in Monster's Ball plumbed emotional depths that were only hinted at before in some of her work, and struck a vital chord that wound up carrying over into her unforgettable acceptance speech. Although it didn't win Best Picture, the fact that the brash, endlessly creative Moulin Rouge! made the final five was most gratifying. A shamelessly bravura piece of filmmaking by Baz Luhrmann, it divided many, but also redefined the possibilities of movie musicals. Love it or hate it, there was simply no way to ignore it. Fantasy also finally broke through with The Lord of the Rings: The Fellowship of the Ring landing among the Best Picture nominees. Elevating a genre long relegated to fanboys living in their parents' basements, Peter Jackson's first installment of the J.R.R. Tolkien trilogy put a richly literate, brilliantly crafted face on what would eventually turn out to be a record-breaking franchise. For once you didn't feel the compulsion to punch someone for nattering on about hobbits, faeries and such. Other equitable awards: Jim Broadbent's Supporting Actor victory for his empathetic turn as the long-suffering husband in Iris, and the astounding costumes and art direction for Moulin Rouge!
What the Academy Got Wrong
Oh, Lordy, where does one start? How about Best Picture, for one. A Beautiful Mind represents one of the lamest selections from Oscar voters since Oliver! slithered off with top honors in 1968. A historically challenged, dramatically inert, mawkish telling of mathematician John Nash's battle with schizophrenia, it's a complete middlebrow muddle. Look, everyone loves Opie — I mean Ronny — OK, Ron Howard. For years he's been one of the good guys in Hollywood and made a lot of money for the town, but the decision to reward both the film and his direction was one born out of guilt, not greatness. (Gosford Park, anyone?) The rest of the year's egregiousness is evident in the list of those who failed to make the cut. Wes Anderson's brilliantly eccentric The Royal Tenenbaums managed to eke out just one nom, for Original Screenplay, and voters defied all logic and taste in snubbing Gene Hackman's last great performance as the wily family patriarch, along with Anderson's direction — not to mention the lack of a Best Picture nod for the film itself. The absence on the final ballot of Naomi Watts' revelatory turn as the disturbed actress in Mulholland Drive was equally irksome, as was overlooking Steve Buscemi's work as the offbeat record collector in Ghost World. Cameron Diaz's role as the unstable girlfriend in Vanilla Sky was her best effort to date, and should've been rewarded with a Best Supporting Actress nomination. The embarrassing inclusion of Sean Penn for Best Actor in I Am Sam only validates Robert Downey Jr.'s character's philosophy in Tropic Thunder: "Everybody knows you never go full retard."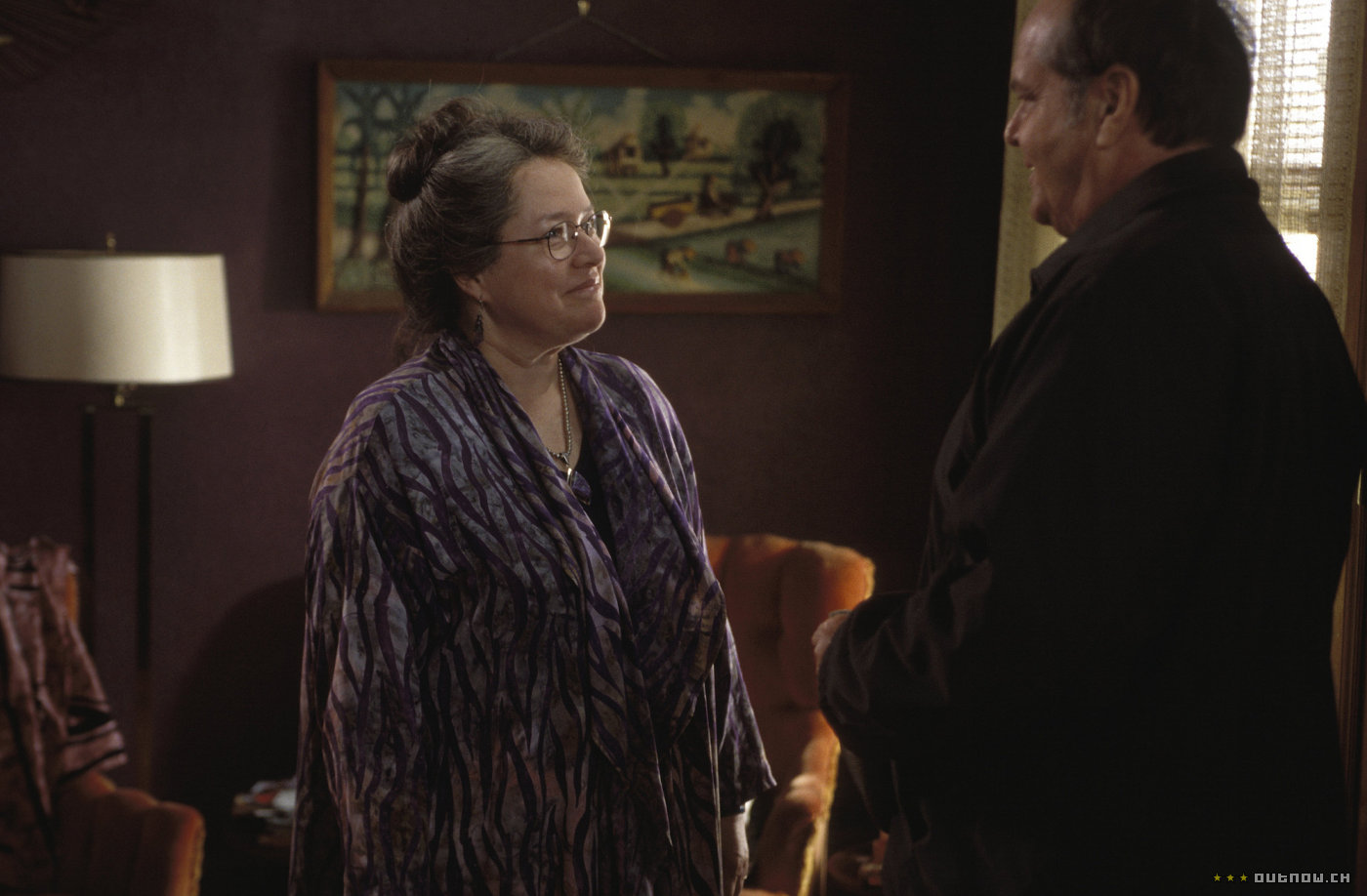 Where Moulin Rouge! opened the door to Hollywood rethinking the musical as a vital entity, Chicago kicked it in. Director Rob Marshall's snazzy, jazzy, wonderfully inventive version of the Broadway semi-hit was a sharp and sexy sensation, garnering half a dozen Oscars and making for the best musical since All That Jazz. Catherine Zeta-Jones rightfully took home a Supporting Actress trophy for her brassy turn as a chanteuse turned murderer, and the film earned three other acting nominations as well. Be a hater if you want, but this will stand the test of time. After toiling in smaller character roles, Adrien Brody came from out of nowhere to claim Best Actor for his soul-searing performance in The Pianist. Well done, well earned and so much for the star system, as he bested past Oscar winners Nicolas Cage, Jack Nicholson, Michael Caine and Daniel Day-Lewis. One of the first signs that things might be a little different this decade with Academy voters: Eminem's shocking Best Song win for "Lose Yourself," from 8 Mile. Conrad Hall's posthumous Best Cinematography win for his glorious work on his last film, Road to Perdition, was a fitting and well-earned finale.
What the Academy Got Wrong
Yes, it was terrific that both Jack Nicholson and Kathy Bates got acting nominations for their memorable roles in About Schmidt, but completely inexplicable that Alexander Payne and Jim Taylor's beautifully wrought script was not at least nominated for Best Adapted Screenplay. Even the goofballs over at the Hollywood Foreign Press had the good taste to award the writing with a Golden Globe, but why it failed to even make Oscar's final five is downright heinous. Roman Polanski's personal history regarding the Holocaust was obviously a mitigating factor in his surprise victory as Best Director, but in no way did it trump what Rob Marshall did in visualizing Chicago (as his peers at the Directors Guild obviously agreed). Simply put, see a stage production of it, then you'll realize how brilliantly Marshall rendered the material into something that transcended the genre. MIA: Nominations for Richard Gere's gleeful song-and-dance lawyer, Billy Flynn, in Chicago, and Toni Collette's compelling work as high-strung neighbor Kitty in The Hours.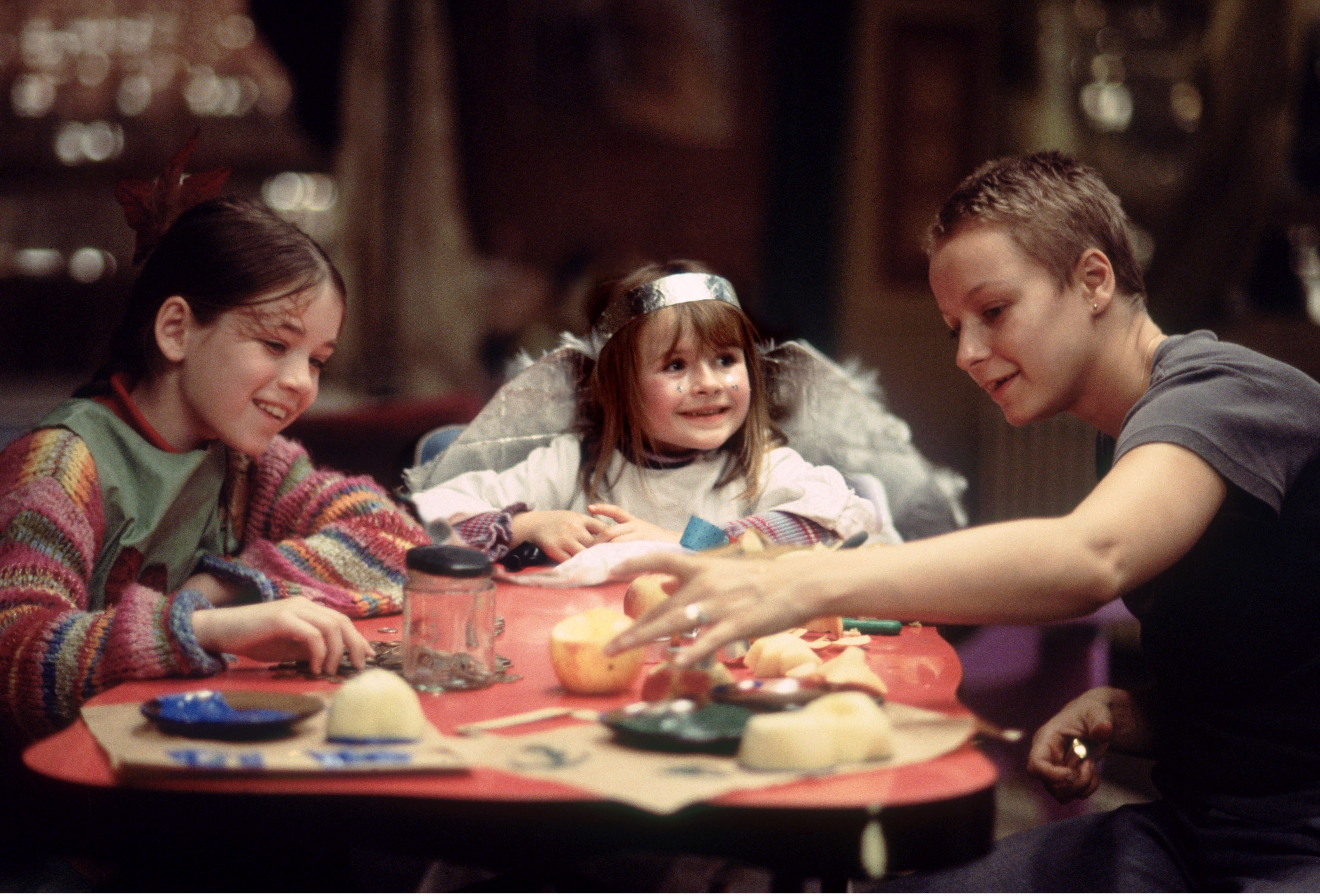 Capping off Peter Jackson's phenomenally successful adaptation of J.R.R. Tolkien's epic trilogy, there was no way the academy could not bestow kudos — and did it ever, as a record-tying eleven Oscars were showered on The Lord of the Rings: The Return of the King. It represented a willingness on behalf of voters to finally acknowledge a form that had been brutally ignored for years: the fantasy film. History was also made with the Best Actress nomination of thirteen-year-old Keisha Castle-Hughes, star of Whale Rider, the youngest to be acknowledged in that category. So often younger performers are relegated to supporting categories because of their age, but to include her among such heavyweights as Diane Keaton, Naomi Watts and eventual winner Charlize Theron was positively inspiring. Ditto for singling out Johnny Depp's now iconic first performance as Captain Jack Sparrow in Pirates of the Caribbean: The Curse of the Black Pearl, a daring piece of comic acting that could've gone wrong a hundred different ways.
What the Academy Got Wrong
While no one was going to derail the Rings express, the omission of In America for Best Picture in favor of something as tripe-ridden as Seabiscuit cast a ghastly pall over things. Jim Sheridan's heartfelt ode to immigration did garner him a screenplay nod, along with his two daughters, who co-wrote the script, as well as Best Actress and Best Supporting Actor nominations for Samantha Morton and Djimon Hounsou, respectively, but there wasn't a more emotionally resonant film made that year. The omission stands as one of the more glaring errors of the decade. Sean Penn and Tim Robbins won the male acting awards for Mystic River, but both seemed more based on cumulative merit. Bill Murray's wonderfully wounded performance as the lonely soul who finds a kindred spirit in Lost in Translation earned him no fewer than fourteen honors, including the BAFTA, but his refusal to play the Oscar-campaign game no doubt cost him. In the supporting category — and far, far out in front of Robbins — was Bill Nighy's hilarious turn as an aging rocker in Love, Actually. Even a nomination would've sufficed, but sometimes it just doesn't pay to be outside the Hollywood loop.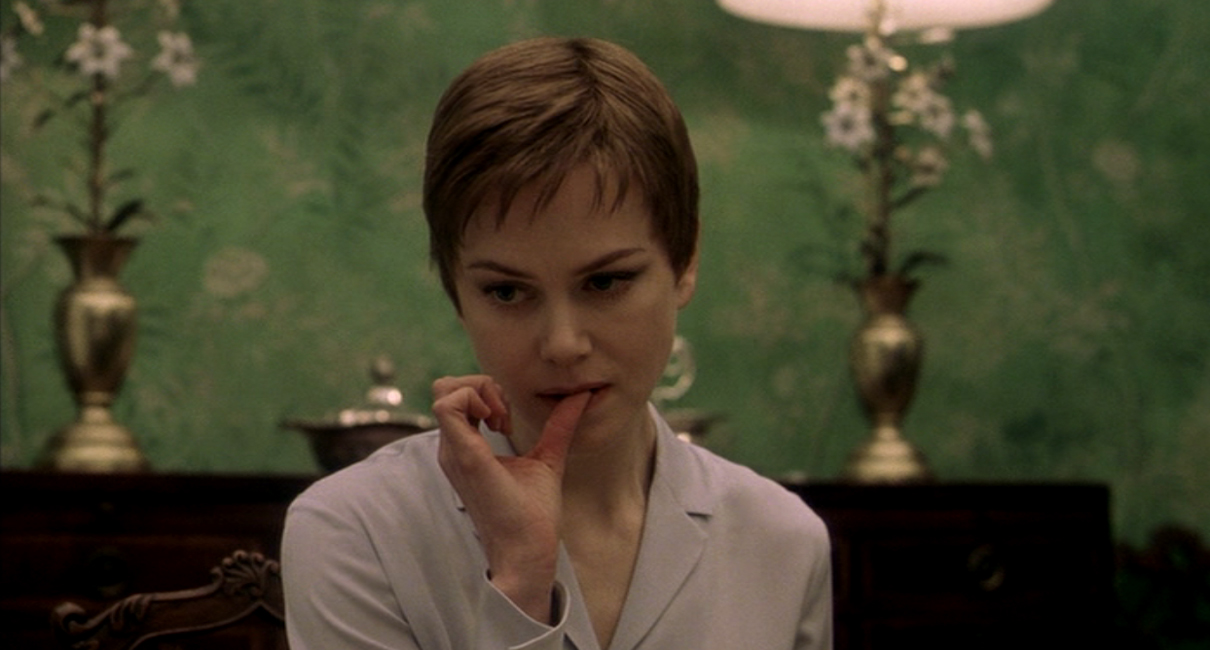 The decision to award Million Dollar Baby four Oscars, including Best Picture, was a laudable selection in such a soft year. It took a familiar story with an unsentimental ending to knock audiences for an emotional loop. Both Best Actor and Best Supporting Actress went to outstanding portrayals of real-life legends: Jamie Foxx's incarnation as Ray Charles in Ray was unerring in bringing the heart, soul and musical genius of the icon back to life, as was Cate Blanchett's vivid recreation of a young Katharine Hepburn in a small, but memorable, supporting performance in The Aviator. Charlie Kaufman's singular voice as a writer was finally honored with an Original Screenplay Oscar for Eternal Sunshine of the Spotless Mind. Sometimes the academy is a little slow to realize it's overlooked brilliance for years. So it was with director Sidney Lumet, who, after five decades in the industry and as many nominations (and losses), finally won an honorary Oscar. Guess he needed a stronger resume than Fail-Safe, Serpico, Dog Day Afternoon, Network and The Verdict, to name just a few, to make a difference. Go figure.
What the Academy Got Wrong
In the Best Picture category, the academy typically makes room for only one art film each year, leaving behind a cache of other equally deserving small treasures, and one requirement seems to be that it must break into the mainstream. In 2004, Sideways was the over-hyped (but underwhelming) critics' darling that forged a spot on the roster. Omitted were two far superior art films: director Jonathan Glazer's eerily compelling Birth and Wes Anderson's splendidly loopy The Life Aquatic with Steve Zissou. In short, Birth was the best film Stanley Kubrick never made. Perhaps the provocative nature of the story — a woman begins to believe her dead husband might be reincarnated in the body of a ten-year-old boy — was too much for voters, but Nicole Kidman's best acting to date should've at least been noted. And perhaps Wes Anderson might as well just resign himself to the fact that his work as an eccentric visionary will never be fully appreciated until years from now. Also missing: composer Alexandre Desplat's unshakable score for Birth, Liam Neeson's keen work in the title role of Kinsey and Alexandra Byrne's opulent costumes for The Phantom of the Opera.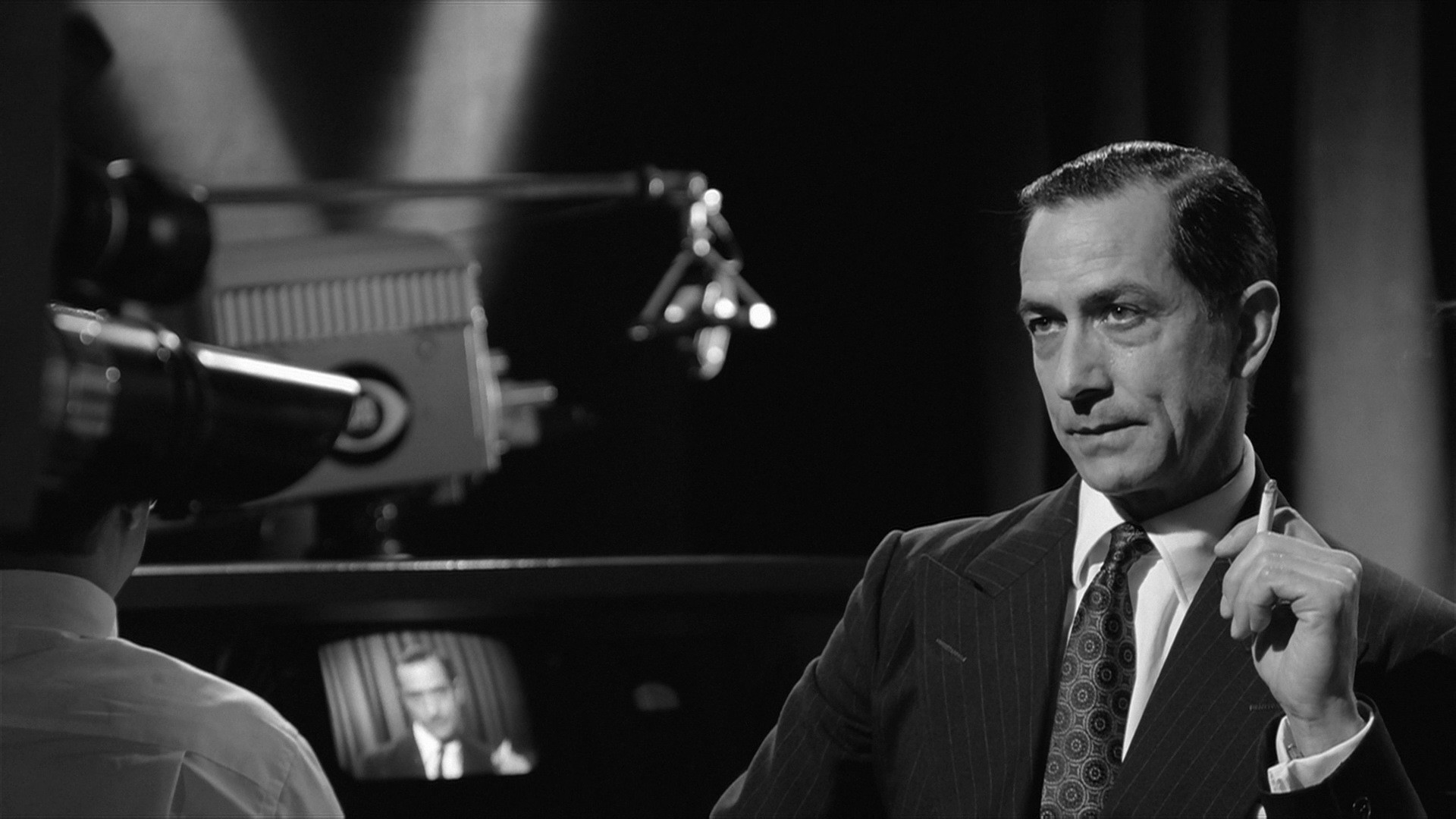 Acting stood out this year, starting with Philip Seymour Hoffman's uncanny turn as Truman Capote in Capote. He transformed himself into the diminutive author with such conviction and authority that it never once ventured toward mimicry. Although her physical appearance didn't require the specificity of Hoffman's incarnation, Reese Witherspoon's performance as June Carter in Walk the Line was a force of nature in its own right. In the supporting categories, George Clooney's emotionally spent CIA operative in Syriana validated his credentials as a lead performer who could also be superb as a character actor. Ditto for Rachel Weisz as the dedicated but doomed activist in The Constant Gardner, who was the beating heart of a film that got short shrift from Oscar voters. The cinematography, art direction and costume Oscars were rightfully awarded to Memoirs of a Geisha, the year's most gorgeous film. Special kudos for singling out nominee Amy Adams' endearing supporting performance in the micro-budgeted indie Junebug; it marked the arrival of an actress sure to be a major Oscar player over the next decade.
What the Academy Got Wrong
While most people will cite Crash beating Brokeback Mountain for Best Picture as the biggest upset of the decade, an argument can be made that neither one of them deserved to be nominated, let alone win. When you had half the SAG membership acting in Crash, it's easy to see why it pulled off the upset, and while Brokeback featured marvelous performances and an evocative score, Ang Lee's sensitive direction could never overcome the threadbare narrative. Good Night, and Good Luck was the deserving winner by a landslide, as it took a look back at the war between responsible broadcasting and the government. Funny how that conflict still echoes to this day, although now the roles have seemingly been reversed. Unfortunately, the film never had a chance to win, with its unglamorous storyline and middling box-office results. Let's face it, black-and-white films about middle-aged men fighting over ideas and ideals in the '50s doesn't exactly scream Oscars. The Constant Gardner not being in the Best Picture ranks was unforgivable, as was the decision not to nominate director Joe Wright, who dusted off that most venerable of warhorses, Pride & Prejudice, and gave it a vitality and style that elevated it far beyond its tea-on-the-lawn trappings.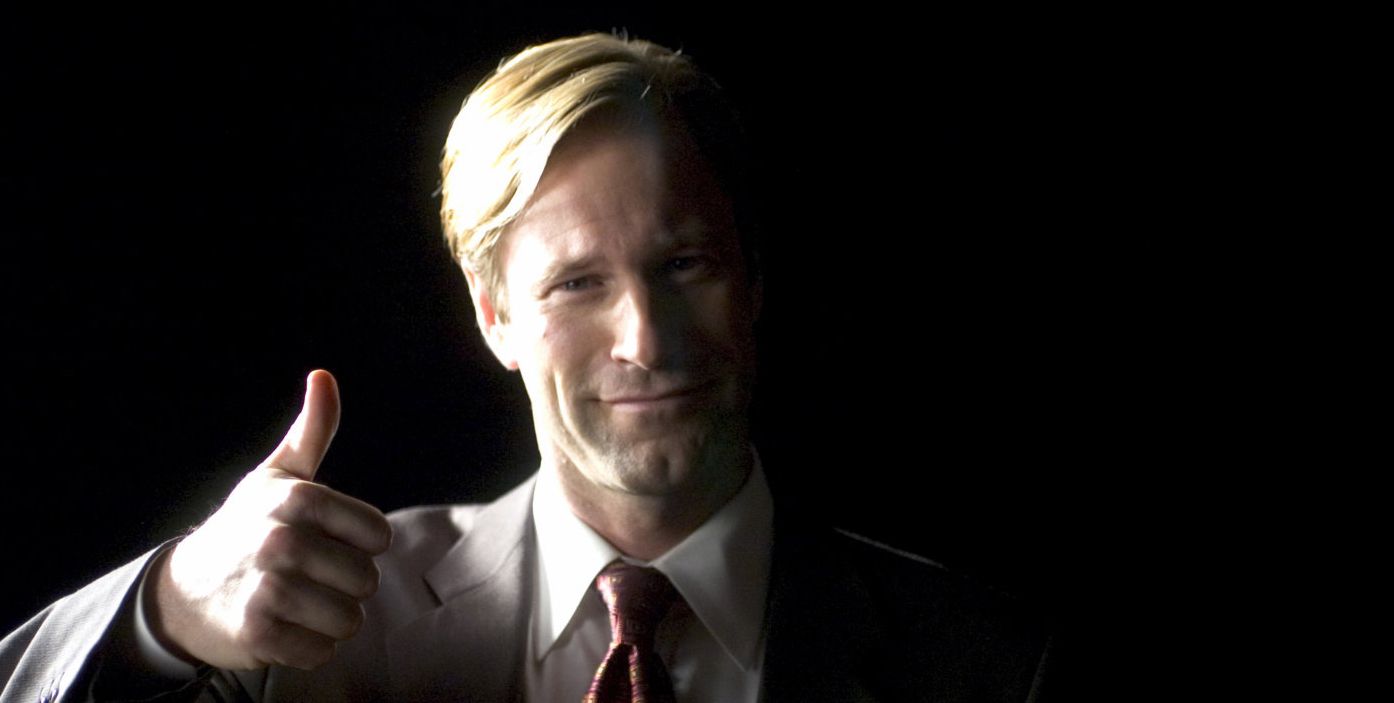 Royalty ruled the top two acting awards, as Forest Whitaker's powerhouse portrayal of Ugandan dictator Idi Amin in The Last King of Scotland and Helen Mirren's touching interpretation of Queen Elizabeth II, in the days following Princess Diana's death in The Queen, were the undisputed cream of the acting crop. The Foreign Language Film category, always rife with upsets, pulled a true stunner when Germany's The Lives of Others bested the heavily favored Pan's Labyrinth, but as anyone who saw Florian Henckel von Donnersmarck's masterpiece can attest, the voters made the right choice. Labyrinth, however, did rightfully earn Oscars for cinematography, art direction and makeup. Composer Gustavo Santaolalla won his second consecutive golden statue for his multicultural score for Babel, the only Oscar for a film that deserved more. Milena Canonero's sumptuous costumes for Marie Antoinette were the biggest no-brainer of the ceremony.
What the Academy Got Wrong
Ask any Martin Scorsese fan to list his greatest films, and it's pretty much a sure thing that The Departed wouldn't even make the top five. For years the academy had bypassed the work of one of the world's great filmmakers, so in a case of belated acknowledgment, voters decided to reward one of his lesser efforts with a handful of Oscars, including Best Picture. Make-up sex can be great; make-up Oscars can be painful, and, simply put, this was excruciating. In retrospect, The Departed, based on the 2002 Hong Kong thriller Infernal Affairs, was an overheated remake that, outside of a couple of great supporting performances, was pure pulp melodrama. The last shot alone should've immediately disqualified it. If you want to know which films paid the price for this misguided mea culpa, look no further than both Babel and The Queen. Babel, with its complex and intricate storytelling, and The Queen, which took a subject that could have been TV-movie fodder and gave it grace and artistry, stood head and shoulders above the field. On the missing front: Maggie Gyllenhaal's fearless performance in SherryBaby, Sergi López's terrifying commander in Pan's Labyrinth, and Emily Blunt's scene-stealing charm in support for The Devil Wears Prada. Also defying all common sense and logic: the absence of an Adapted Screenplay nomination for Jason Reitman's scabrously funny Thank You for Smoking. Oh, well, at least this year when he wins the screenplay award (along with Sheldon Turner, for Up in the Air), it won't be a choice born out of remorse.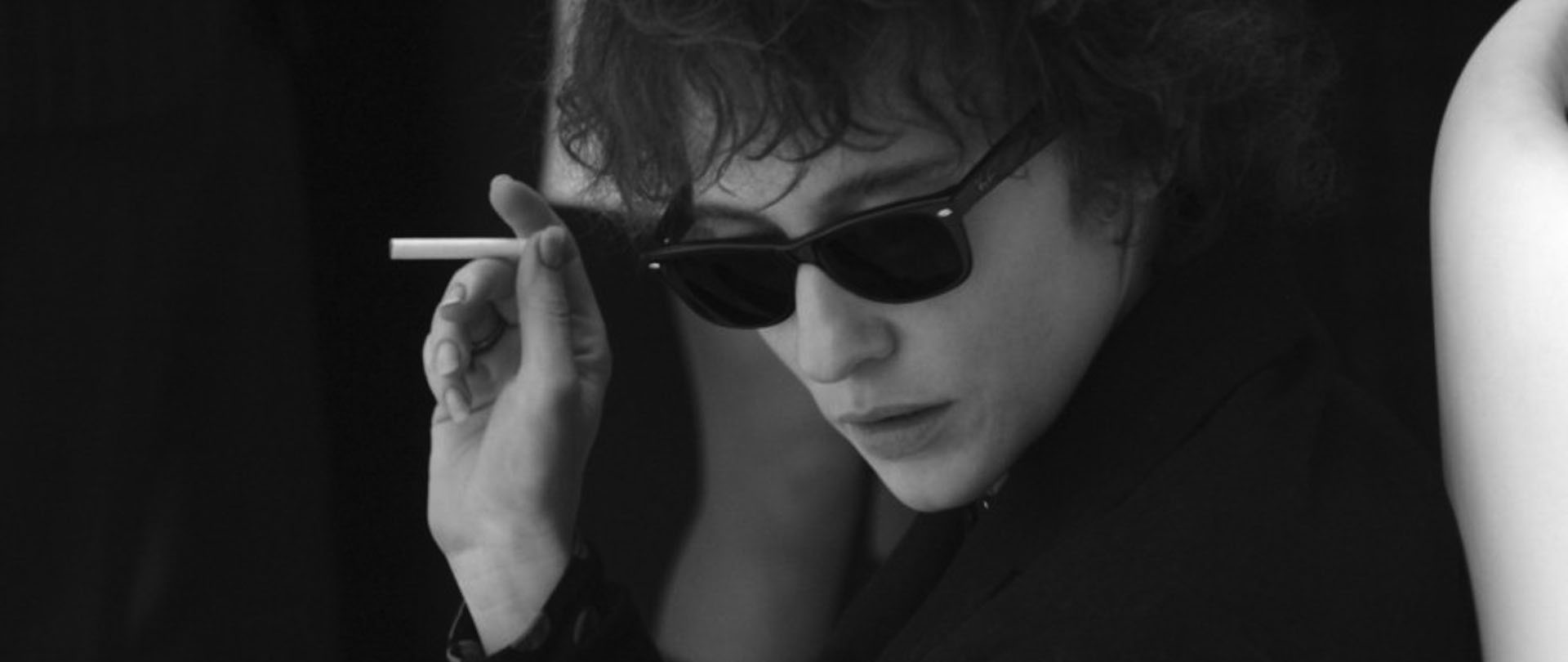 This was about as perfect a year as Oscar voters came up with during the decade. Oh, sure, there were a few minor quibbles, but overall the choices were all spot on. No Country for Old Men made for the Coen brothers' finest hour, and the academy responded in kind with four awards for the taut thriller — including Joel and Ethan pulling off a hat trick for producing, writing and directing it. It's not often that you get two landmark performances in the same year, but that embarrassment of riches was exactly what 2007 provided with Daniel Day-Lewis's towering turn in There Will Be Blood and Marion Cotillard's enthralling embodiment of Edith Piaf in La Vie En Rose. They were the best of the decade without peer, and now stand as the gold standard to which all other actors should aspire for the near future. Javier Bardem made for the most memorable villain since Hannibal Lecter with his bad-hair-day psychopath in No Country for Old Men, and was the runaway choice for the Best Supporting Actor. In the feel-good story of the year, the Best Song Oscar went to "Falling Slowly," from Once, the tiny Irish love story that captured filmgoers' hearts and remains a must-see for those who are fed by the creative process.
What the Academy Got Wrong
Nominated only for its magnificent cinematography and for Casey Affleck's Supporting Actor turn, it's indeed sad that The Assassination of Jesse James by the Coward Robert Ford, the best Western since Unforgiven, found no other favor with voters. One day it will rightfully take its place as a classic, but shamefully the film never drummed up the kind of support it deserved. Director Todd Haynes' I'm Not There was certainly the most daring film of the year, a one-of-a-kind, untraditional look at the many guises of Bob Dylan. Haynes's screenplay (with Oren Moverman) and direction brought a staggering originality to the musical biopic, but the film garnered only a nomination for Cate Blanchett, who unjustly lost Best Supporting Actress for her gender-bending role as Dylan, circa 1965-66.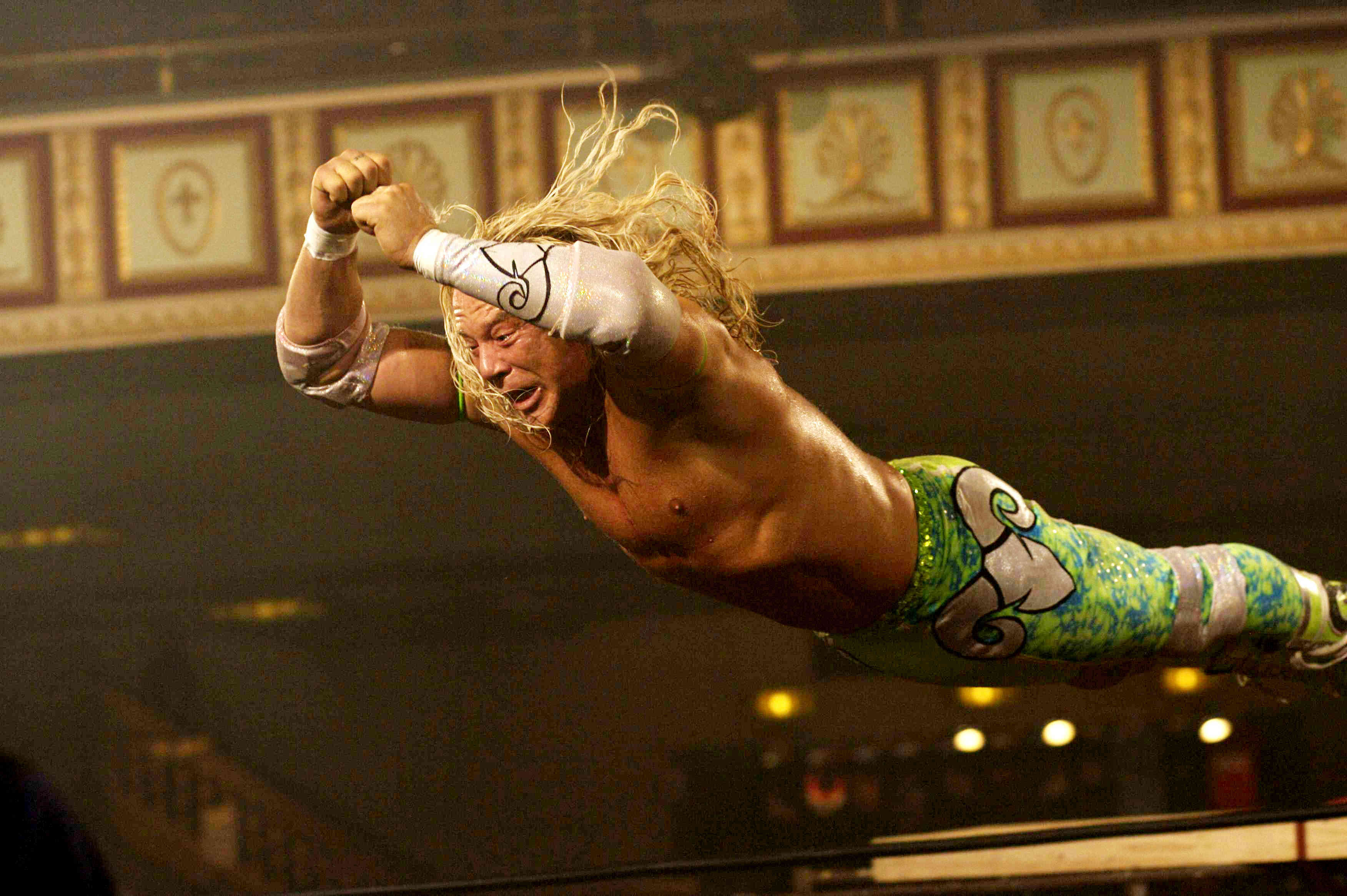 Everyone loves a good underdog tale, and none was better than that of Slumdog Millionaire. Having fallen between the cracks after the film's distributor closed, and mere days away from going directly to home video, it somehow got resurrected and went on to sweep the Oscars. Director Danny Boyle's glorious filmmaking skills finally connected with a wide audience in telling the story of a former street child from the Delhi slums who winds up on an Indian version of Who Wants to Be a Millionaire? The film went on to win eight of its ten nominations. After five previous tries, Kate Winslet finally won her Oscar for The Reader, but this was no "we're sorry for overlooking you" award. The actress earned it. No matter what your feelings about the film, her performance transcended the material. Sympathy was also not a factor for the late Heath Ledger, whose wickedly askew role as the Joker in The Dark Knight rose above the genre and would have been rewarded for Supporting Actor even if he had lived. The old saying that the nomination itself is reward enough certainly held true for Robert Downey Jr., hilariously ballsy in his politically incorrect part in Tropic Thunder. Richard Jenkins' Best Actor nomination for The Visitor was a warm reminder that sometimes the actors' branch does have a long-term memory for excellence, even when something comes out in April.
What the Academy Got Wrong
Sorry, as excellent as Sean Penn was in Milk, the Best Actor award needed to go to Mickey Rourke for The Wrestler. Even if you don't factor in the comeback story of Rourke himself, his soul-baring performance was peerless. But his bad-boy nature didn't help win over voters. Colin Farrell, another actor known for his antics as well as his abilities, was just dynamite as the guilt-ridden hitman in In Bruges. He won the Golden Globe, but couldn't muscle his way in for an Oscar nom. Also taken down by the lack of love for The Wrestler was Bruce Springsteen, whose eloquent title song was no doubt rendered missing by the decision to cut the Best Song category down to three nominees. The music branch of the academy really needs to choose one standard for nominations, and stop arbitrarily deciding if three, five or no songs should be named. OK, we know you're musicians, but get off the glue already.
As for 2009, when the awards are announced March 7, expect lots of love for The Hurt Locker, Up in the Air and Avatar. Then make sure to check back for a healthy dose of grousing, bitching and scattered salutations.