2017 PARTICIPATING COMPANIES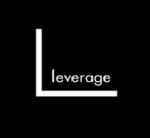 LEVERAGE
Credits: Boardwalk Empire, Entourage, Lone Survivor, Shooter, In Treatment, Ballers
---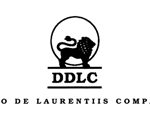 DINO DE LAURENTIIS CO
Credits: Hannibal, Dune, Flash Gordon, Conan the Barbarian
---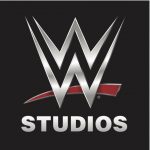 WWE STUDIOS
Credits: Oculus, The Call, Term Life, The Rundown
---
ICM Partners
Represents: Zoe Saldana, Michael Keaton, Samuel L. Jackson, Jodie Foster, Ellen DeGeneres, Woody Allen & more
---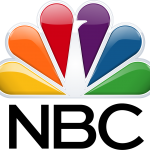 NBC
Credits:The Blacklist, This is Us, Chicago Fire, Blindspot
---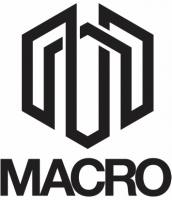 MACRO VENTURES
Credits:Fences
---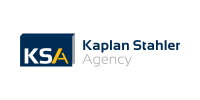 KAPLAN STAHLER
Note: Talent Agency
---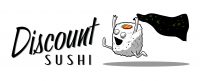 DISCOUNT SUSHI
Note: Actor Jon Cryer's co
---

Agency For the Performing Arts – APA
Represents: Gary Oldman, Kevin Hart, Wesley Snipes & more

BAD HAT HARRY
Note: X-Men: Apocalypse, X-Men: Days of Future Past, The Wolverine, Legion
Note: Director Bryan Singer's co.
---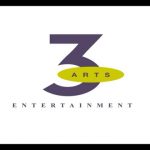 3 ARTS
Credits: Silicon Valley, Edge of Tomorrow, Brooklyn Nine-Nine, Master of None
---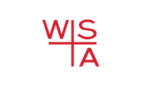 WATER STREET ANTHEM ENT
Management Company
---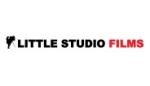 LITTLE STUDIO FILMS
Credits: Duran Duran: Unstaged, Stealing Roses, The Drone Virus
---

UNITED TALENT AGENCY
Represents: Jamie Dornan, Benedict Cumberbatch, Channing Tatum, Johnny Depp, Angelina Jolie & more
---

ABRAMS ARTISTS AGENCY
Note: Talent Agency
---
ECHO LAKE ENTERTAINMENT
Credits: Nebraska, Away From Her, Romeo and Juliet
---

INDIAN PAINTBRUSH
Credits: Grand Budapest Hotel, Moonrise Kingdom, Young Adult, Fantastic Mr. Fox

---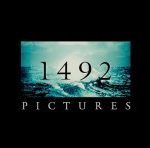 1492 PICTURES
Credits: Harry Potter & the Sorcerer's Stone, The Help, Night at the Museum, Harry Potter & the Chamber of Secrets
Note: Director/Producer Chris Columbus' co.
---

GIDDEN MEDIA
Credits: Mary Shelly (2017), Last Vegas
---

COLLINS AVE.
Credits: Dance Moms, Sisters in Law, Fly Girls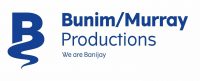 BUNIM MURRAY
The Real Cancun, Keeping Up With the Kardashians, Life of Kylie, Project Runway, The Real World
---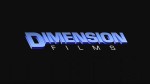 DIMENSION FILMS
Credits: Amityville: The Awakening, Scream, The Brothers Grimm, Sin City
---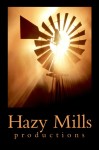 HAZY MILLS
Credits: Grimm, Hot in Cleveland, Hollywood Game Night
---

INTRINSIC VALUE FILMS
Credits: Experimenter, XX/XY, The Alphabet Killer
---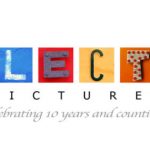 ECLECTIC ENTERTAINMENT
Credits: Lovelace, Playing For Keeps
---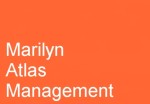 MARILYN ATLAS MANAGEMENT
Management Company
---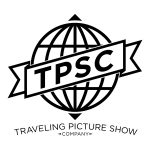 TRAVELING PICTURE SHOW
Credits: The Quiet Ones, A Walk Among the Tombstones, The Blackcoat's Daughter
---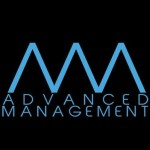 ADVANCED MANAGEMENT
Management Company
---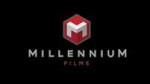 MILLENNIUM FILMS
Credits: Expendables 1-3, London Has Fallen, Mechanic: Resurrection, Conan the Barbarian
---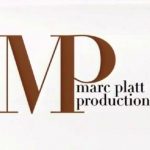 MARC PLATT PRODS
Credits: La La Land, The Girl on the Train, Drive, Bridge of Spies
---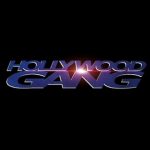 HOLLYWOOD GANG
Credits: 300, Immortals, 300: Rise of an Empire
---

GRAVITY SQUARED
Management Company
---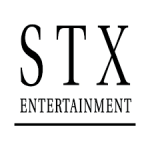 STX ENTERTAINMENT
Credits: Valerian & the City of a Thousand Planets, The Space Between Us, Bad MomsThe Circle
---
MEDIA TALENT GROUP
Represents: Angelina Jolie, Nicole Kidman, Kate Beckinsale, Billy Bob Thornton, D.J. Caruso & more.
Management/Production Company
---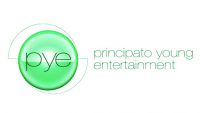 PRINCIPATO YOUNG
Credits: Keanu, Central Intelligence, Black-ish, the Gong Show
---

BEE HOLDER PRODUCTIONS
Credits: You Don't Know Jack, Kevorkian
---
MASPRODUCTION
Credits: A Walk Among the Tombstones, Django Unchained, Contagion
---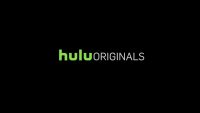 HULU
Credits: The Handmaid's Tale, The Path, Chance, The Mindy Project, Difficult People
---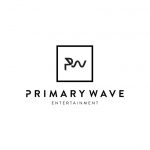 PRIMARY WAVE ENT.
Management/Production co
---

UNTITLED ENTERTAINMENT
Credits: Margin Call, Lovelace, Ray Donovan,
---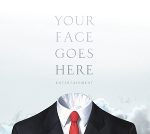 YOUR FACE GOES HERE
Credits: True Blood, Banshee, Towelhead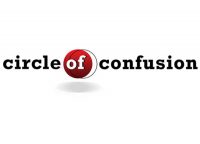 CIRCLE OF CONFUSION
Credits: Straight Outta Compton, The Walking Dead, Fear The Walking Dead, Mr. Right,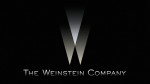 THE WEINSTEIN COMPANY
Credits: The Hateful Eight, Inglorious Basterds, Django Unchained, Scream 4, Sin CityL A Dame to Kill For, Snowpiercer, Marco Polo, Mob Wives
---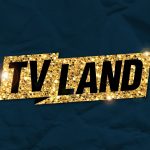 TV LAND/PARAMOUNT NETWORK
Credits: Heathers, The Shannara Chronicles, Younger
---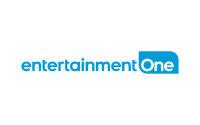 ENTERTAINMENT ONE
Credits: Valerian and the City of a Thousand Planets, Captain Fantastic, The Hateful Eight, Lion
---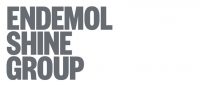 ENDEMOL SHINE
Credits: I'm Dying Up Here, Jackie, Fear Factor, Biggest Loser,
---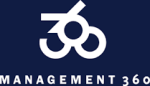 MANAGEMENT 360
Credits: Steve Jobs, Hope Springs, My Best Friend's Girl, The Gallows
---

ORIGINAL FILM
Credits: Furious 7, 22 Jump Street, Prison Break, 21 Jump Street, Fast & Furious 1-6, The Big C, I Am Legend
---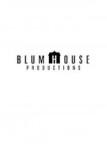 BLUMHOUSE
Credits: Whiplash, The Lazarus Effect, The Boy Next Door, The Purge 1-3
---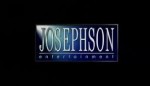 JOSEPHSON ENTERTAINMENT
Credits: Enchanted, Like Mike, Life As We Know It
---

DANIEL L. PAULSON PRODS.
Credits: Gone, Safe Harbor, Sunset Park
---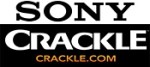 SONY CRACKLE
Credits: Chosen, Comedians in Cars Getting Coffee, Dead Rising: Watchtower, Extraction Joe Dirt 2: Beautiful Loser
---

GERBER PICTURES
Credits: A Star is Born, Gran Torino, Villa Capri
---

ENSEMBLE ENTERTAINMENT
Management Company
---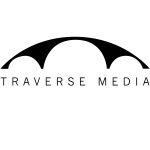 TRAVERSE MEDIA
Note: Management Company
---
ASSEMBLY ENTERTAINMENT
Credits: I'm Dying Up Here
---

MOMENTUM TV
Rogue, Bad Medicine, Full Circle
---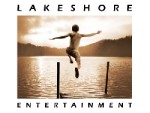 LAKESHORE ENTERTAINMENT
Credits: She's the Man, Underworld, Million Dollar Baby, The Ugly Truth
---
INTREPID PICTURES
Credits: The Bye Bye Man, The Strangers, Ouji: Origin of Evil
---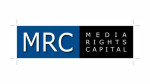 MEDIA RIGHTS CAPITAL
Credits: Baby Drive, House of Cards, Ted, Ted 2, Foxcatcher, Furious 7, 22 Jump Street, Chappie, Elysium, Ouija

---

TUNNEL
Credits: The Chair, It Follows, Escape Plan
---

LAURENCE MARK PRODUCTIONS
Credits: Dreamgirls, Last Vegas, I, Robot
---

THE GERSH AGENCY
Represents: Kristen Stewart, Justin Long, Adam Driver, Noah Emmerich, Angela Bassett, Adrian Grenier & more.
---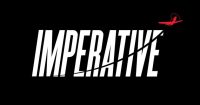 IMPERATIVE ENTERTAINMENT
Credits: Beyond, Heroes Reborn, Killers of the Flower Moon
---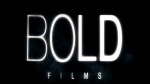 BOLD FILMS
Credits: Nightcrawler, Whiplash, Drive
---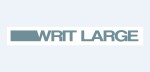 WRIT LARGE
Management/Production
---

GOOD DEED ENTERTAINMENT
Credits: Cemetery Hill, Tomorrow You're Gone, 2307: Winter's Dream, Occupational Hazards
---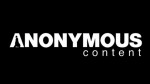 ANONYMOUS CONTENT
Credits: True Detective, The Knick, Mr. Robot, 50 First Dates, Eternal Sunshine of the Spotless Mind
---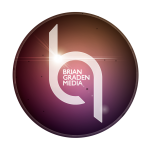 BRIAN GRADEN MEDIA
Credits: Escape the Night, HitREcord on TV, Finding Prince CharmingThe Disappearance of Natalie Holloway
---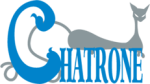 CHATRONE
Management Company
---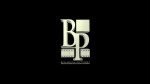 BENAROYA PICTURES
Credits: Lawless, The Words, Kill Your Darlings
---
RIDLEY SCOTT FILMS
Credits: The Grey, The Good Wife, Numbers
---

CODE ENTERTAINMENT
Credits: Drowning Mona, You Kill Me, The Forger
---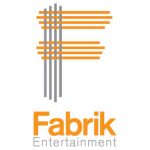 FABRIK ENTERTAINMENT
Bosch, The Killing, Burn Notice
---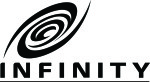 INFINITY MEDIA
Credits: Just Friends, Capote, Saved!
---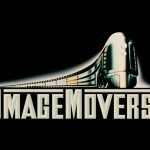 IMAGEMOVERS
Credits: Allied, Cast Away, What Lies Beneath
Note: Director Robert Zemeckis' co
---
RK FILMS
Credits: xXx: Return of Xander Cage
---

DIALED-IN ENTERTAINMENT
Management/Production
---

VERVE TALENT & LITERARY AGENCY
Represents: Colin Trevorrow, Howard Deutch, Michael Arndt, Mike Bender, Kimberly Pierce, Tom Dey & more
---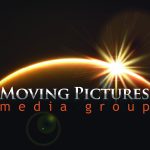 MOVING PICTURES MEDIA GROUP
Credits: Cowboys & Aliens, Now You Know, Pandemic, The Rain Makers
---

TOMORROW STUDIOS
Credits: Snowpiercer, Aquarius, Let the Right One In,Good Behavior
---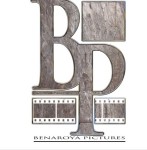 BRANDED PICTURES ENTERTAINMENT
Credits: Piranha 3D, Bottle Shock, The Kids Are Alright
---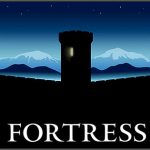 FORTRESS FEATURES
Credits: The Collector, Pride
---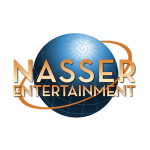 NASSER ENTERTAINMENT
Credits: Love to Kill, A Father's Choice, What Would Jesus Do?
---
MADE UP STORIES
Credits: Big Little Lies, Gone Girls, Wild
---

COURT FIVE ENTERTAINMENT
Credits: #REALITYHIGH, Frozen Ground, Birth, The Golden Compass
---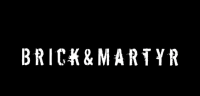 BRICK N MARTYR
Credits: Twilight, The Stepfather, Agent Cody Banks
---

THRULINE ENTERTAINMENT
Management
---
CHECK OUR TWITTER PAGE @fadeinpitchfest FOR LIVE RSVPs
or CHECK BACK WEEKLY FOR ADDITIONAL COMPANIES
REGISTER ONLINE | PITCHFEST FAQ | PITCHFEST SUCCESS STORIES
REGISTER BY PHONE (323)653-6065 or (800)646-3896