PARTICIPATING COMPANIES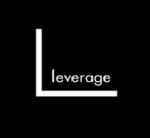 LEVERAGE
Credits: Boardwalk Empire, Entourage, Lone Survivor, Shooter, In Treatment, Ballers
---

SMOKEHOUSE PICTURES
Credits: Ocean's 8, Argo, Money Monster, Suburbicon, The American
---
HAL LIEBERMAN COMPANY
Credits: Vacancy, Bridge to Terabithia, The Patriach (2019)
---
ICM Partners
Represents: Zoe Saldana, Michael Keaton, Samuel L. Jackson, Jodie Foster, Ellen DeGeneres, Woody Allen & more
---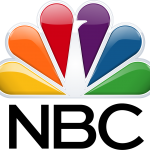 NBC
Credits:The Blacklist, This is Us, Chicago Fire, Blindspot
---

EUROPACORP
Credits:Valerian and the City of a Thousand Planets, Kursk (2018)
Note: Luc Busson's co
---
CARTEL ENTERTAINMENT
Note: Management Company
---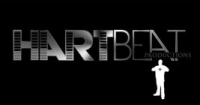 HARTBEAT ENTERTAINMENT
Note: Kevin Hart's co
---

Agency For the Performing Arts – APA
Represents: Gary Oldman, Kevin Hart, Wesley Snipes & more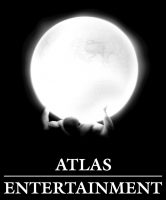 ATLAS ENTERTAINMENT
Note: Justice League, Wonder Woman, Suicide Squad, Batman v Superman: Dawn of Justice12 Monkeys
---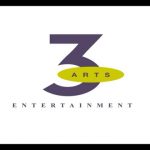 3 ARTS ENTERTAINMENT
Credits: Silicon Valley, Edge of Tomorrow, Brooklyn Nine-Nine, Master of None
---

GUNPOWDER & SKY
Credits: Breakarate, Too Stupid to Die
---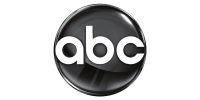 ABC
Credits: Once Upon a Time, Quantico, Modern Family, The Goldbergs, Black-ish
---

UNITED TALENT AGENCY
Represents: Jamie Dornan, Benedict Cumberbatch, Channing Tatum, Johnny Depp, Angelina Jolie & more
---

ABRAMS ARTISTS AGENCY
Note: Talent Agency
---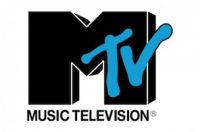 MTV/VH1/LOGO
Credits: Ex on the Beach, MTV Cribs, Jersey Shore Family Vacation, Scared FamousLove & Hip-Hop
---
MGMT ENTERTAINMENT
Note: Management Company

---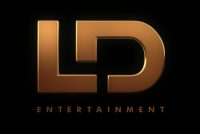 LD ENTERTAINMENT
Credits: The Zookeeper's Wife, Jackie, Forever My Girl
---

FIRST FRIDAY ENTERTAINMENT
Notes: Management Company
---

COLLINS AVENUE
Credits: Dance Moms, Sisters in Law, Fly Girls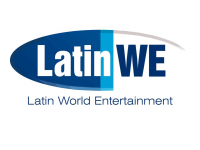 LATIN WORLD
Killer Women
---

THE ALPERN GROUP
Note: Agency
---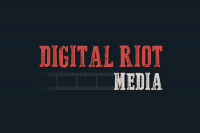 DIGITAL RIOT MEDIA
Credits: Happy Death Day 1-2, FML
---

MADHOUSE ENTERTAINMENT
Credits: Slender Man, Prisoners, The Bounty Hunter
---
RIDEBACK
Credits: The Lego Movie 2: The Second Part
---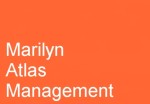 MARILYN ATLAS MANAGEMENT
Management Company
---
NEW REPUBLIC PICTURES
Credits: Rocketman (2019)
Deal: Paramount Pictures
---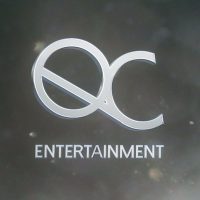 QC ENTERTAINMENT
Get Out
---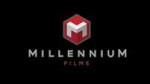 MILLENNIUM MEDIA
Credits: Expendables 1-3, London Has Fallen, Mechanic: Resurrection, Conan the Barbarian
---

WILL PACKER PRODUCTIONS
Credits: Breaking In, Girls Trip, Almost Christmas, Ride Along 2, The Wedding Ringer
---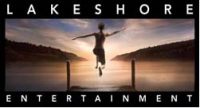 LAKESHORE ENTERTAINMENT
Credits: Adrift, Heathers, Underworld: Blood Wars, The Boy
---

GRAVITY SQUARED
Management Company
---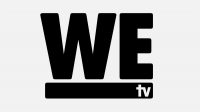 WEtv
Credits: Growing Up Hip Hop, Million Dollar Matchmaker, Bridezillas, Mama June: From Not to Hot, Marriage Book Camp
---
AMORE & VITA
Deal: Warners TV Note: Actress Shay Mitchell's company
---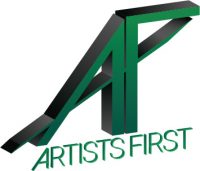 ARTISTS FIRST
Credits: Keanu, Central Intelligence, Black-ish, the Gong Show
---

BEE HOLDER PRODUCTIONS
Credits: You Don't Know Jack, Kevorkian
---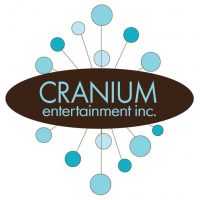 CRANIUM ENTERTAINMENT
Credits: Social Animals, Miles, 1985, Fat Girls
---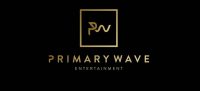 PRIMARY WAVE
Note: Management/production company
---
GOOD FEAR FILM & MANAGEMENT
Credits: Under the Silver Lake (2018)
Management/Production co (formerly Bender/Spink)
---
LEVITY ENTERTAINMENT GROUP
Note: Management/production company
---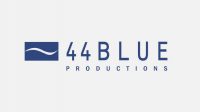 44 BLUE PRODUCTIONS
Credits: Hollywood Medium, Pit Bulls and Parolees, Twisted Sisters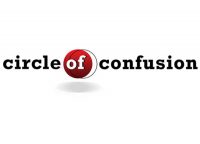 CIRCLE OF CONFUSION
Credits: Straight Outta Compton, The Walking Dead, Fear The Walking Dead, Mr. Right,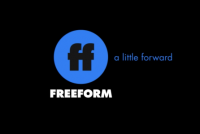 FREEFORM
Credits: Siren, Cloak & Dagger
Note: Division of Disney
---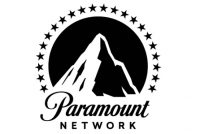 PARAMOUNT NETWORK
Credits: Yellowstone, American Woman, Waco, The Mist
---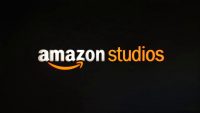 AMAZON STUDIOS
Credits: Sneaky Pete, Transparent, Goliath, Mozart in the Jungle, Bosch,The Tick
---

CAMPFIRE
Credits: 1922, Higher Power, Rebirth, 6 Balloons
---

ALOE ENTERTAINMENT
Credits: Beast of Burden, Cabin Fever 2: Spring Fever
---
PASCAL PICTURES
Credits: Ghostbusters: Answer the Call, Spider-Man: Homecoming, Molly's Game, The Post
---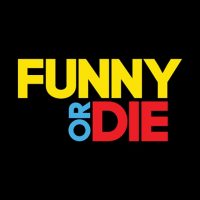 FUNNY OR DIE
Credits: The Royal Wedding Live with Cord and Tish, Don't Laugh at Thomas & Ken, American Vandal
---
THE HIDEAWAY
Credits: Mile 22 (2019)
---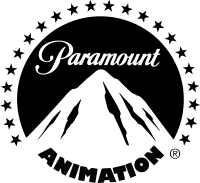 PARAMOUNT ANIMATION
Credits: The Little Prince, The Spongebob Movie: Sponge Out of Water, Anomalisa
---

ILLUMINATION ENTERTAINMENT
Credits: Minions, The Secret Life of Pets, Descipable Me 1-3,
---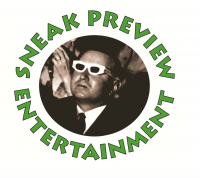 SNEAK PREVIEW
Credits: Our Family Wedding, Miss March, Phat Girlz
---
INSIGNIA ENTERTAINMENT
Management Company
---
ELEVATE ENTERTAINMENT
Note: Management Company
---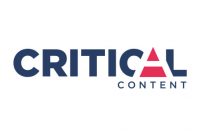 CRITICAL CONTENT
Credits: TKO: In the Zone, The Great Food Truck Race, Who Shot Biggie & Tupac?
---

MOMENTUM TV
Rogue, Bad Medicine, Full Circle
---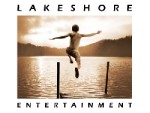 LAKESHORE ENTERTAINMENT
Credits: She's the Man, Underworld, Million Dollar Baby, The Ugly Truth
---
A BETTER TOMORROW
Credits: Redcliff 1-2, Paycheck, Bulletproof Monk, Windtalkers
---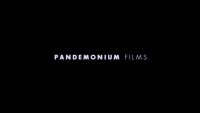 PANDEMONIUM FILMS
Credits: Hacksaw Ridge, Coraline
---
DISTILLED MEDIA
Credits: Secret Santa, Wicked Mom's Club, The Midwife's Deception
---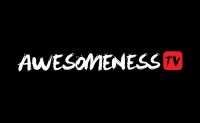 AWESOMENESS TV
Credits: Halloween Party, Apartment Haunting, Cheerleaders, Malibu Surf
---

THE GERSH AGENCY
Represents: Kristen Stewart, Justin Long, Adam Driver, Noah Emmerich, Angela Bassett, Adrian Grenier & more.
---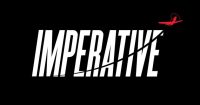 IMPERATIVE ENTERTAINMENT
Credits: Beyond, Heroes Reborn, Killers of the Flower Moon
---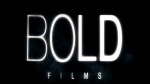 BOLD FILMS
Credits: Nightcrawler, Whiplash, Drive
---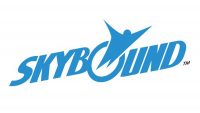 SKYBOUND ENTERTAINMENT
Credits: The Walking Dead, Fear the Walking Dead, Outcast
---

GOOD DEED ENTERTAINMENT
Credits: Cemetery Hill, Tomorrow You're Gone, 2307: Winter's Dream, Occupational Hazards
---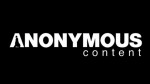 ANONYMOUS CONTENT
Credits: True Detective, The Knick, Mr. Robot, 50 First Dates, Eternal Sunshine of the Spotless Mind
---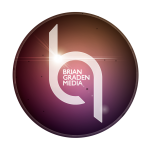 BRIAN GRADEN MEDIA
Credits: Escape the Night, HitREcord on TV, Finding Prince CharmingThe Disappearance of Natalie Holloway
---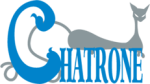 CHATRONE
Management Company
---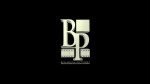 BENAROYA PICTURES
Credits: Lawless, The Words, Kill Your Darlings
---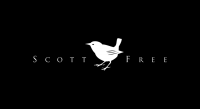 SCOTT FREE
Credits: The Grey, The Good Wife, Numbers
---

CODE ENTERTAINMENT
Credits: Drowning Mona, You Kill Me, The Forger
---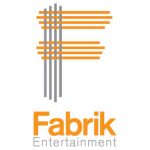 FABRIK ENTERTAINMENT
Bosch, The Killing, Burn Notice
---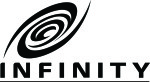 INFINITY MEDIA
Credits: Just Friends, Capote, Saved!
---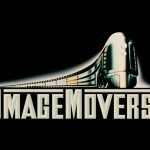 IMAGEMOVERS
Credits: Allied, Cast Away, What Lies Beneath
Note: Director Robert Zemeckis' co
---
RK FILMS
Credits: xXx: Return of Xander Cage
---

DIALED-IN ENTERTAINMENT
Management/Production
---

VERVE TALENT & LITERARY AGENCY
Represents: Colin Trevorrow, Howard Deutch, Michael Arndt, Mike Bender, Kimberly Pierce, Tom Dey & more
---
GENERATE
Credits: Part Timers
Management/Production
---

TOMORROW STUDIOS
Credits: Snowpiercer, Aquarius, Let the Right One In,Good Behavior
---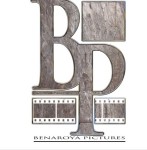 BRANDED PICTURES ENTERTAINMENT
Credits: Piranha 3D, Bottle Shock, The Kids Are Alright
---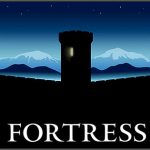 FORTRESS FEATURES
Credits: The Collector, Pride
---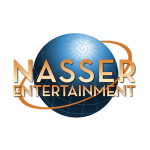 NASSER ENTERTAINMENT
Credits: Love to Kill, A Father's Choice, What Would Jesus Do?
---
MADE UP STORIES
Credits: Big Little Lies, Gone Girls, Wild
---

COURT FIVE ENTERTAINMENT
Credits: #REALITYHIGH, Frozen Ground, Birth, The Golden Compass
---
THE OCTOBERISTS
Credits: Twilight, The Stepfather, Agent Cody Banks
---

THRULINE ENTERTAINMENT
Management
---
CHECK OUR TWITTER PAGE @fadeinpitchfest FOR LIVE RSVPs
or CHECK BACK WEEKLY FOR ADDITIONAL COMPANIES
REGISTER ONLINE | PITCHFEST FAQ | PITCHFEST SUCCESS STORIES
REGISTER BY PHONE (323)653-6065 or (800)646-3896