PARTICIPATING COMPANIES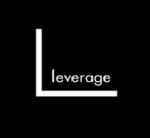 LEVERAGE
Credits: Boardwalk Empire, Entourage, Lone Survivor, Shooter, In Treatment, Ballers
---

STUDIO LAMBERT
Credits: Undercover Boss, Weed Country, True Tori, The Pitch
---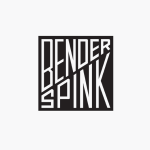 BENDERSPINK
Credits: Horrible Bosses 1 & 2, We're the Millers, Leap Year, Monster-in-Law, The Ring
---
ICM Partners
Represents: Zoe Saldana, Michael Keaton, Samuel L. Jackson, Jodie Foster, Ellen DeGeneres, Woody Allen & more
---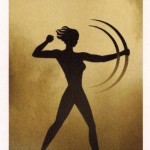 DENVER & DELILAH
Credits:Dark Places, Monster, Young Adult
Note: Charlize Theron's co.
---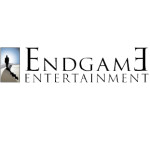 ENDGAME Entertainment
Credits: Snowden, Looper, Jobs, Hotel Rwanda, Lord of War, An Education
---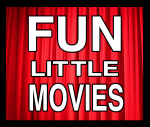 FUN LITTLE MOVIES
Credits: The Mo' Show, Mr. Wrong, Bea Wildered, No News is Good News, Love Bytes
---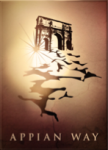 APPIAN WAY
Credits: Wolf of Wall Street, Shutter Island, Orphan, Public Enemies, Runner Runner
---

Agency For the Performing Arts – APA
Represents: Gary Oldman, Kevin Hart, Wesley Snipes & more
---
CALAMITY JANE
Note: Actress Ellen Pompeo's co.
---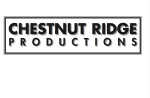 CHESTNUT RIDGE
Credits: Jack Reacher, Mission: Impossible III, War of the Worlds, Narc, Shattered Glass
---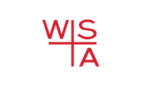 WATER STREET ANTHEM ENT
Management Company
---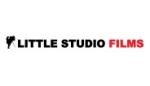 LITTLE STUDIO FILMS
Credits: Duran Duran: Unstaged, Stealing Roses, The Drone Virus
---

UNITED TALENT AGENCY
Represents: Jamie Dornan, Benedict Cumberbatch, Channing Tatum, Johnny Depp, Angelina Jolie & more
---

ABRAMS ARTISTS AGENCY
Note: Talent Agency
---
ECHO LAKE ENTERTAINMENT
Credits: Nebraska, Away From Her, Romeo and Juliet
---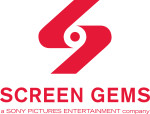 SCREEN GEMS
Credits: Boyhood, The Wedding Ringer, The Mortal Instruments, Friends With Benefits

---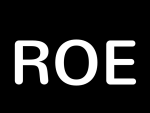 ROUTE ONE ENTERTAINMENT
Credits: Last Knights, A Walk in the Woods
---

AUTHENTIC ENTERTAINMENT
Credits: Flipping Out, Here Comes Honey Boo-Boo, Toddlers & Tiaras, Ace of Cakes
---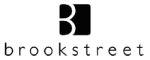 BROOKSTREET PICTURES
Credits: Girl House, The Shrine, Jack Brooks: Monster Slayer
---
SOME KIND OF GARDEN
Note: Jim Carrey's co.
---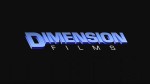 DIMENSION FILMS
Credits: Amityville: The Awakening, Scream, The Brothers Grimm, Sin City
---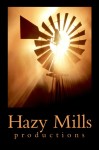 HAZY MILLS
Credits: Grimm, Hot in Cleveland, Hollywood Game Night
---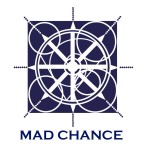 MAD CHANCE
Credits: American Sniper, Mordecai, 10 Things I Hate About You
---

ECLECTIC ENTERTAINMENT
Credits: Lovelace, Playing For Keeps
---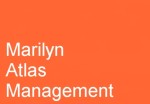 MARILYN ATLAS MANAGEMENT
Management Company
---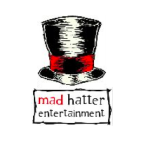 MAD HATTER ENTERTAINMENT
Credits: How To Train Your Dragon 1 & 2, Hemlock Grove, The Strangers
---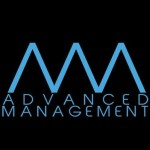 ADVANCED MANAGEMENT
Management Company
---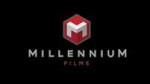 MILLENNIUM FILMS
Credits: Expendables 1-3, Texas Chainsaw 3D, Olympus Has Fallen, Conan the Barbarian
---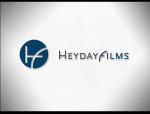 HEYDAY FILMS
Credits: Harry Potter and the Sorcerer's Stone, Harry Potter and the Deathly Hallows: Part 2, We're the Millers, Gravity, Paddington
---
CAROUSEL PRODUCTIONS
Credits: Crazy, Stupid, Love, The Incredible Burt Wonderstone
Note: Steve Carel's company
---
DEDICATED TALENT MANAGEMENT
Management Company
---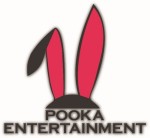 POOKA ENTERTAINMENT
Management Company
---
MEDIA TALENT GROUP
Represents: Angelina Jolie, Nicole Kidman, Kate Beckinsale, Billy Bob Thornton, D.J. Caruso & more.
Management/Production Company
---

SALSERA PRODUCTIONS
Credits: Subject 5, Suicide Dolls
---

BEE HOLDER PRODUCTIONS
Credits: You Don't Know Jack, Kevorkian
---
MASPRODUCTION
Credits: A Walk Among the Tombstones, Django Unchained, Contagion
---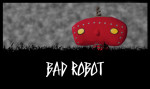 BAD ROBOT
Credits: Star Wars: Episode VII, Star Trek Into Darkness, Lost, Person of Interest, Mission Impossible: Rogue Nation, Mission Impossible: Ghost Protocol
---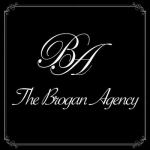 THE BROGAN AGENCY
Talent Agency
---
UNDERGROUND FILMS & MANAGEMENT
Credits: Zoom, Empire State
---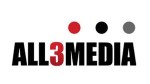 ALL 3 MEDIA
Credits: Undercover Boss, Ramsay's Kitchen Nightmares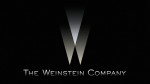 THE WEINSTEIN COMPANY
Credits: The Hateful Eight, Inglorious Basterds, Django Unchained, Scream 4, Sin CityL A Dame to Kill For, Snowpiercer, Marco Polo, Mob Wives
---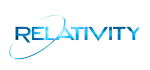 RELATIVITY MEDIA
Credits: Bridesmaids, Fast & Furious 6, Les Miserables, 21 Jump Street
---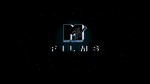 MTV FILMS
Credits: The Longest Yard, Napoleon Dynamite, Footloose, Varsity Blues, Blades of Glory
---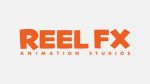 REEL FX
Credits: The Book of Life, Enchanted, Movie 43
---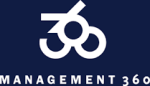 MANAGEMENT 360
Credits: Steve Jobs, Hope Springs, My Best Friend's Girl, The Gallows
---

ORIGINAL FILM
Credits: Furious 7, 22 Jump Street, Prison Break, 21 Jump Street, Fast & Furious 1-6, The Big C, I Am Legend
---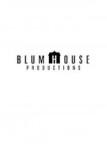 BLUMHOUSE
Credits: Whiplash, The Lazarus Effect, The Boy Next Door, The Purge 1-3
---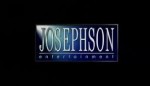 JOSEPHSON ENTERTAINMENT
Credits: Enchanted, Like Mike, Life As We Know It
---

DANIEL L. PAULSON PRODS.
Credits: Gone, Safe Harbor, Sunset Park
---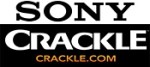 SONY CRACKLE
Credits: Chosen, Comedians in Cars Getting Coffee, Dead Rising: Watchtower, Extraction Joe Dirt 2: Beautiful Loser
---

KAPLAN STAHLER AGENCY
Talent Agency
---

ENSEMBLE ENTERTAINMENT
Management Company
---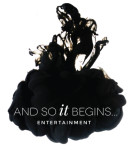 AND SO IT BEGINS
Credits: Eye Candy, Cabin Fever: Patient Zero
---
ZUCKER PRODUCTIONS
Credits: Friends With Benefits, Rat Race, Fair Game
---
THE STUART M. MILLER TALENT & LITERARY AGENCY
Agency
---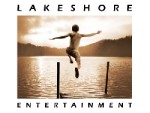 LAKESHORE ENTERTAINMENT
Credits: She's the Man, Underworld, Million Dollar Baby, The Ugly Truth
---
A VERY GOOD PRODUCTION
Credits: One Big Happy, Ellen's Design Challenge, Repeat After Me
Note: Ellen DeGeneres' co
---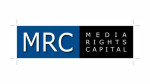 MEDIA RIGHTS CAPITAL
Credits: House of Cards, Ted, Ted 2, Foxcatcher, Furious 7, 22 Jump Street, Chappie, Elysium, Ouija

---

TUNNEL
Credits: The Chair, It Follows, Escape Plan
---

LAURENCE MARK PRODUCTIONS
Credits: Dreamgirls, Last Vegas, I, Robot
---

THE GERSH AGENCY
Represents: Kristen Stewart, Justin Long, Adam Driver, Noah Emmerich, Angela Bassett, Adrian Grenier & more.
---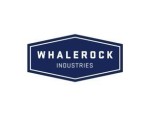 WHALEROCK INDUSTRIES
Credits: Unscripted, Untitled Elvis Presley Project, Uprising
---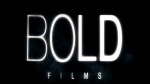 BOLD FILMS
Credits: Nightcrawler, Whiplash, Drive
---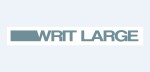 WRIT LARGE
Management/Production
---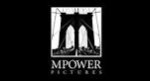 MPOWER PICTURES
Credits: Machine Gun Preacher, Bella, Man Down
---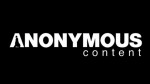 ANONYMOUS CONTENT
Credits: True Detective, The Knick, Mr. Robot, 50 First Dates, Eternal Sunshine of the Spotless Mind
---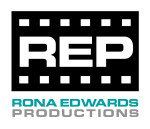 RONA EDWARDS PRODUCTIONS
Credits: Unforgettable, Hostile Makeover, Killer Hair
---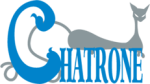 CHATRONE
Management Company
---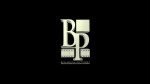 BENAROYA PICTURES
Credits: Lawless, The Words, Kill Your Darlings
---
RIDLEY SCOTT FILMS
Credits: The Grey, The Good Wife, Numbers
---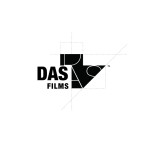 DAS FILMS
Credits: The November Man
---
NOBLE ARTISTS
Management Company
---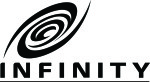 INFINITY MEDIA
Credits: Just Friends, Capote, Saved!
---
BOW AND ARROW ENTERTAINMENT
Credits: One and Two, Marvel 75 Years: From Pop to Pulp!
---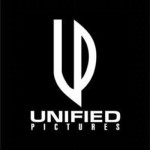 UNIFIED PICTURES
Credits: Rudderless, A Single Shot
---

DIALED-IN ENTERTAINMENT
Management/Production
---

VERVE TALENT & LITERARY AGENCY
Represents: Colin Trevorrow, Howard Deutch, Michael Arndt, Mike Bender, Kimberly Pierce, Tom Dey & more
---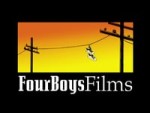 FOUR BOYS ENTERTAINMENT
Credits: Amazing Grace, The Engagement Ring, The Christmas Heart
---
GROSS-WESTON PRODUCTIONS
Credits: My Boyfriend's Dogs, Billionaire Boys Club, Invisible Child, Forbidden Love
---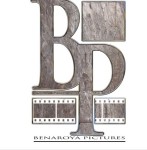 BRANDED PICTURES ENTERTAINMENT
Credits: Piranha 3D, Bottle Shock, The Kids Are Alright
---

THE FILMTRIX AGENCY
Talent Agency
---

FIXED POINT
Credits: Waking Madison
---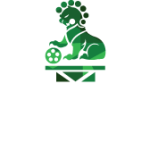 FUNDAMENTAL FILMS
Credits: The Transporter Refueled
---

LMNO PRODUCTIONS
Credits: The Little Couple, Unusual Suspects, Deadly Wives, Kids Say the Darndest Things
---

PATHBENDER
Credits: Twilight, The Stepfather, Agent Cody Banks
---

THRULINE ENTERTAINMENT
Management
---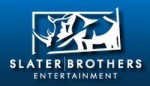 SLATER BROTHERS ENTERTAINMENT
Credits: After Dark, My Uncle Rafael, House of Dust
CHECK OUR TWITTER PAGE @fadeinpitchfest FOR LIVE RSVPs
or CHECK BACK WEEKLY FOR ADDITIONAL COMPANIES
REGISTER ONLINE | PITCHFEST FAQ | PITCHFEST SUCCESS STORIES
REGISTER BY PHONE (323)653-6065 or (800)646-3896